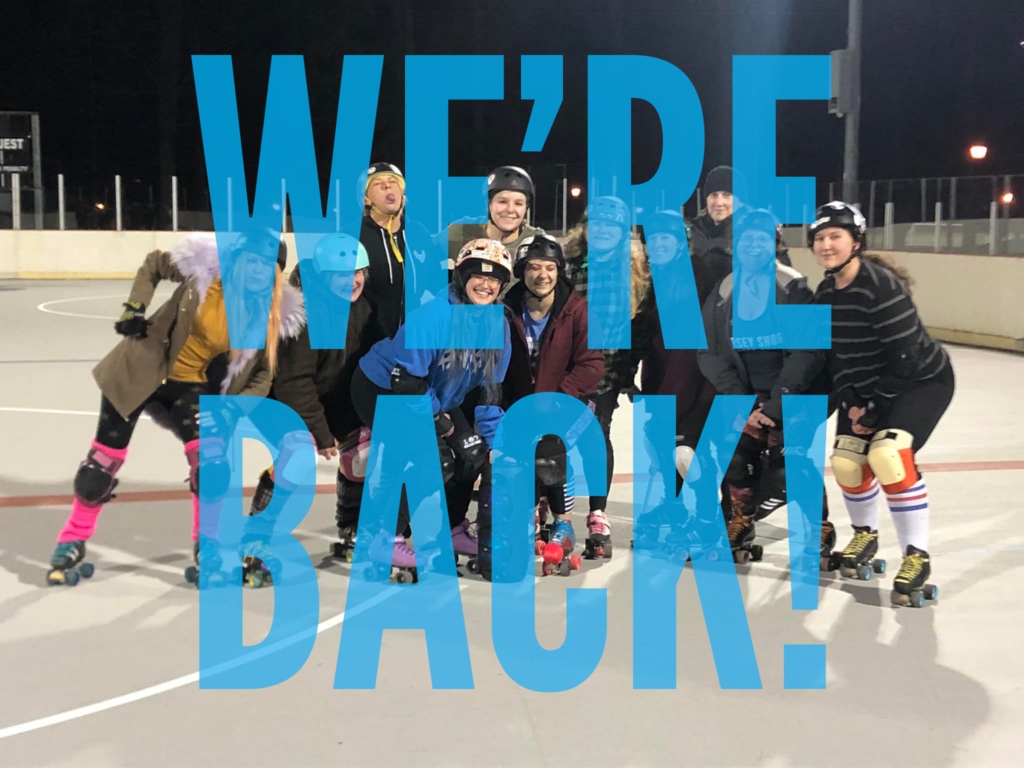 We're so excited to finally be starting practices again!
Currently, we're focusing on growing our league and our skills and hope to play some bouts before the end of 2022. If you are looking to join the league please head to our recruitment page and send us a message. As for when we will have bouts nothing is on the books yet, but don't despair!  Follow us on Social Media or Join our mailing list to receive updates.
As always, we love the support of our community and fans! We can't wait to see you in person in 2022!