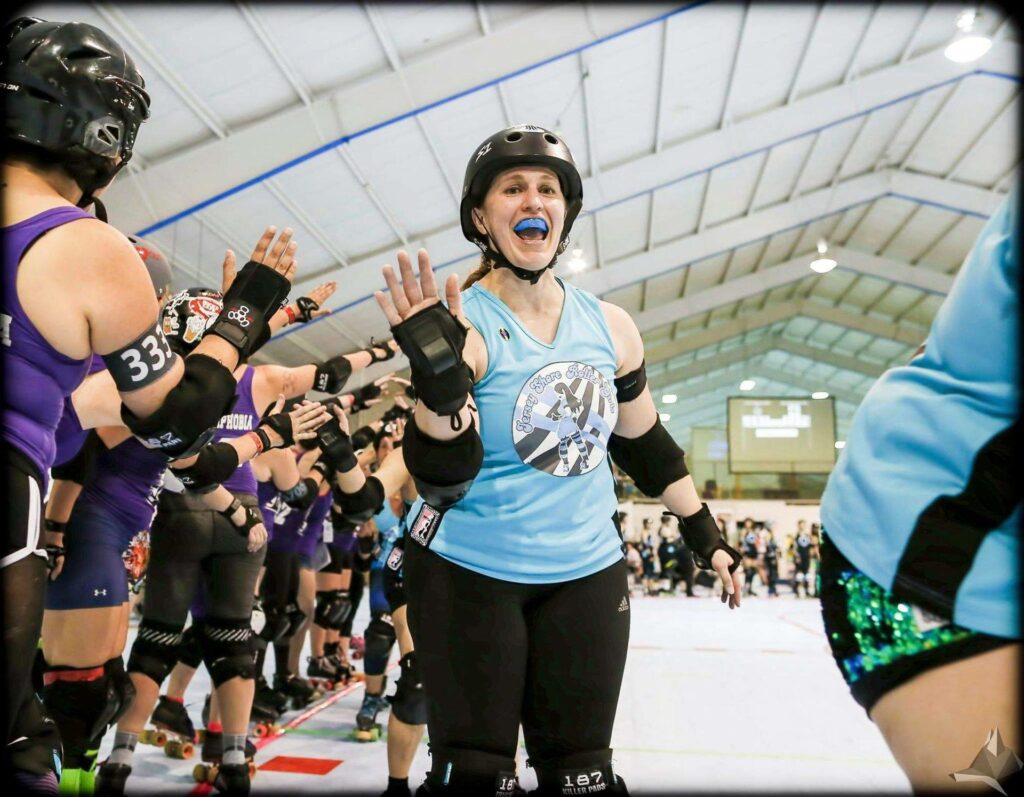 Our April Skater of the month is #27 Bettie Rage, fondly known as Rage to her teammates. Rage joined our league in 2013 after seeing a bout at Conventional Hall and thinking "Hey that looks badass!" So, she became badass herself!
By day, Rage is a Special Education Teacher and by night she is everyone's favorite teammate ? When she's not doing either of those things you can catch her mixing up a fancy drink and being the World's Best Cat Mom!
If you ever take five minutes to have a conversation with Rage you will find that yes, she has a big butt, but her heart is bigger. She is known for uplifting her teammates spirits in time of need and knowing just how to make them smile.
But be warned. If she ever catches you doing something you definitely SHOULDN'T be doing she'll hit you with a "You can't do that!" and then she'll ACTUALLY hit you.
Photo Credit : Izmaddy Studios